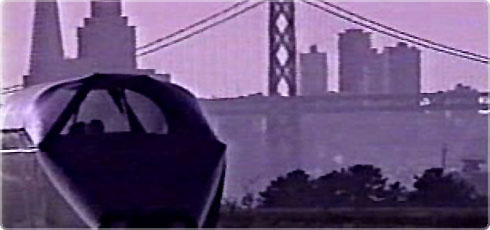 Our Partners
Central Transit & Dev. Corp.
Sharing our vision of low-cost transit using the CyberTran system, Central Transit & Development Corp. has become a strategic partner and was formed to meet the growing demands of California's Central Valley, focused first on the Fresno market. An initial 12-mile system is proposed, from downtown up Highway 41, with nine transit stations and transit oriented development (TOD) projects. Central Transit has obtained Letters of Interest from both the City and County Council of Governments (see below). eTranzUSA will help provide initial funding to secure the land for the stations and TOD projects and has already begun its investment commitments to Central Transit.
City of Fresno Letter of Interest
Fresno County Council of Governments Letter of Interest
CyberTran International Inc.
Developed by Dr. John Dearien at the Idaho National Engineering & Environment Laboratory since 1989 and in the private sector since 1998, CyberTran has already been built, studied and tested. It's not new technology. It is the only rail system in the world using Automated Direct Transport System (ADTS) technology, which has been in use in Morgantown, West Virginia since the early 1970's (see links below). That system is rubber tire on cement and cost more per mile than the estimated cost of CyberTran, which uses the more efficient technology of steel wheel on steel rail. It's like BART "light", with driverless cars or "trans" each holding 10 to 20 passengers, weighing 10,000 lbs. fully loaded, powered by a third electric rail and elevated where necessary, for safety, but with off-line stations, so through traffic can continue on to their destination. (see the CyberTran video, link below). Better and lower cost than any other existing system, CyberTran using ADTS technology, will thus provide more convenient and less time consuming, direct-to-destination travel. eTranzUSA has already begun its investment commitments to CyberTran International.
CyberTran website - view the video